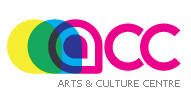 Updates on COVID-19 Response

Update for Ticket Holders: Refunds for Cancelled Events have Started
Thursday, March 19, 2020 - In response to the ongoing COVID-19 crisis, the Arts & Culture Centre buildings and box offices are closed to the general public until further notice.

Our staff will be calling patrons to process refunds, but this will take some time. We ask for your patience during these challenging times. We promise that we will get to each one of you and the box offices will be calling all ticket holders.

We don't keep any of your banking information on file and therefore can't do automatic refunds. To process refunds, we need to have staff in the box office. We are working diligently to ensure our staff has a safe space to work so we can contact all ticket holders.

Thank you for your support and patience at this time.

Check back on this page for more information on our website as it becomes available: https://artsandculturecentre.com/stjohns/Online/article/covid19
---
All ACC Facilities Closed until Further Notice
Tuesday, March 17, 2020 - Arts & Culture Centre facilities are closed to the general public until further notice. Updates will be posted on our website. Ticket holders will be contacted by the box office by phone or email with information regarding events.

Check back here for more information as it becomes available: https://artsandculturecentre.com/stjohns/Online/article/covid19.

For information on COVID-19, please visit the Department of Health and Community Services website. https://www.health.gov.nl.ca/health/publichealth/cdc/coronavirus/
---
Arts and Culture Centres to Suspend Events Amid COVID-19 Risks
Friday, March 13, 2020 - Dr. Janice Fitzgerald, Chief Medical Officer of Health, has recommended all non-essential gatherings or events of 250 people or more should be cancelled or postponed. Effective immediately, all theatre events at Arts and Culture Centres across the province have been suspended until further notice. Rehearsal rooms, smaller classes and art groups with people of 25 or less will still be permitted.

We at the Arts & Culture Centres, are working very hard to re-schedule performances and tours, and we ask ticket buyers to be patient. Please hold on to your tickets until we can provide postponed performance dates. Your understanding at this time is appreciated.

The Provincial Government is actively monitoring COVID-19, as it continues to be an evolving and fluid situation. Officials are monitoring the situation closely, and we are in regular communication with federal, provincial and territorial partners. To date, there are no confirmed cases of COVID-19 in the province.

Newfoundland and Labrador public health officials are working closely with their colleagues across Canada to ensure cases of COVID-19 are quickly identified and managed. For updates regarding for public gatherings. For information on COVID-19, please visit the Department of Health and Community Services website.
https://www.health.gov.nl.ca/health/publichealth/cdc/coronavirus/