Gander Musical Theatre Symposium
September 12-15, 2019
Joseph R. Smallwood Arts & Culture Centre, Gander
Presented in partnership with the Arts and Culture Centres of Newfoundland and Labrador, The Town of Gander, Sheridan College's Music Theatre Program, Grenfell Campus of Memorial University, and Beyond the Overpass Theatre Company
---
About the Symposium
The Town of Gander is the subject of the internationally renowned musical Come From Away. This 4-day symposium acknowledges the efforts of the creative team in bringing the story of this small town to the world's largest stages through this legacy event. The Gander Musical Theatre Symposium will focus on the creation of new work in musical theatre, along with the development of design and technical theatre skills.

The symposium will be a singular event in the province of Newfoundland and Labrador and offers participants an opportunity to further their artistic practice through inclusive and dynamic sessions. READ MORE ABOUT THE SYMPOSIUM HERE.
---
Presenters
Meet our incredibly talented presenters who include producers, musicians, designers, actors, writers, and composers, who are traveling from all over the world to be at the first ever Gander Musical Symposium. We are honored to have such talent and expertise together in the same room for 4-days!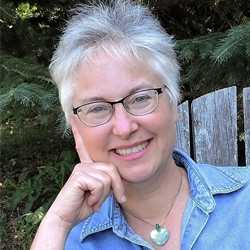 Leslie Arden is an award-winning composer, lyricist, and librettist who has written and composed over a dozen musicals, including the critically acclaimed and multi-award-winning The House of Martin Guerre and the Chalmers Award-winning The Happy Prince.  Leslie has been teaching musical theatre songwriting for over twenty years.
---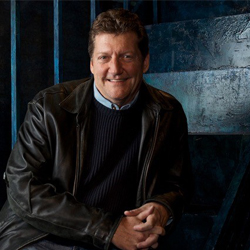 Howell Binkley is a lighting designer whose credits include: Broadway - Ain't too Proud, Donna Summer The Musical, Escape to Margaritaville, Come From Away, A Bronx Tale, Hamilton (2016 Tony winner/2018 Olivier winner), After Midnight, How to Succeed..., West Side Story, In the Heights, Jersey Boys (2006 Tony winner), Avenue Q, Kiss of the Spider Woman. He is also the Co-Founder/Resident Lighting Designer for Parsons Dance.
---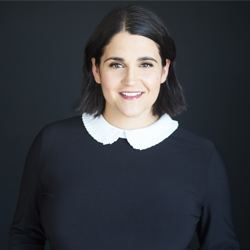 Ashley Botting is an actor, writer, improviser, singer, and TV/Radio contributor. She recently launched Ashley with a "Y" - a completely improvised, one-woman musical cabaret that NOW Magazine named the #1 Toronto comedy show of 2018. With composer Daniel Abrahamson, she is writing the book and lyrics for a new musical Stars of Mars, under development by the Canadian Music Theatre Project. She's a panelist and writer on CBC Radio's Because News and an alumna of The Second City Mainstage. She was recently nominated for Comedic Artist of the Year at the 2019 Canadian Comedy Awards.
---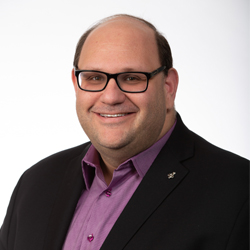 Michael Rubinoff established the Canadian Music Theatre Project (CMTP) in 2011. CMTP is an international incubator for the development of new musicals at Sheridan College, where he produced and developed the first workshops of Come From Away. He serves as a producer and the creative consultant for productions of the hit musical worldwide and is the Producing Artistic Director of the CMTP. He graduated from the University of Western Law School in 2001.
---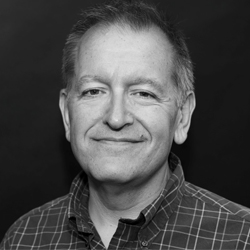 Tony Meola has been working in sound since 1975, starting at the New York Shakespeare Festival while finishing his degrees in theatre and music. He has designed over 50 Broadway shows such as Wicked and The Lion King, including shows in Argentina, Australia, Austria, England, France, Germany, Japan, Mexico, and Singapore.
---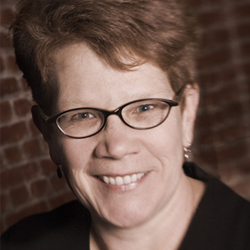 Sue Frost is a founding member of Junkyard Dog Productions, which is dedicated to developing and producing new musicals. Come From Away at The Gerald Schoenfeld Theatre on Broadway, on tour in North America, in Toronto at the Elgin Theatre, on the West End at the Phoenix Theatre, and soon to open in Melbourne, 2010 Tony®, Drama Desk and Outer Critics Circle Award-winning Best Musical Memphis (Broadway, National Tour and West End), First Date, Doctor Zhivago (executive producers). In development: Chasing The Song, Fly High.  Prior to founding Junkyard, Sue was Associate Producer at Goodspeed Musicals for 20 years, where she produced more than 50 new musicals at both the Goodspeed Opera House and the Norma Terris Theatre.
---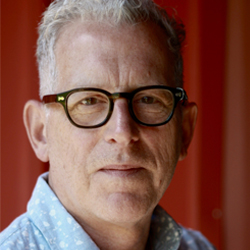 Charles Schoonmaker is a costume designer for theatre, film, television, dance, and opera. He is the recipient of four Daytime Emmy Awards for his work in television and an IRNE Award for best costume design for Venus in Fur at the Huntington Theatre, Boston. He teaches costume design at Bennington College in Vermont.
---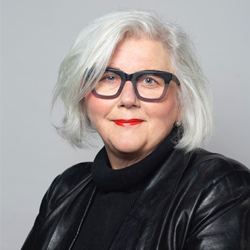 Dianne Woodrow is thrilled to return to Newfoundland, where, as a young stage manager, she toured the Arts and Culture Centres across the island with the Canadian Opera Company. After a forty-year career in Canadian theatre, Dianne joined the faculty of Sheridan College, where she teaches stage management, production management, employment skills and coordinates field placements in the industry for third-year students. Dianne's Production Stage Manager credits include the original Canadian productions of Les Miserables, Rent, The Lion King, Mamma Mia!, The Boys in the Photograph, and Joseph and the Amazing Technicolor Dreamcoat, Love, Loss, and What I Wore.  Other PSM credits include The Shaw Festival, Charlottetown Festival and workshops of the new musicals, Sousakzka and Hard Times. Other stage management credits include shows at Soulpepper Theatre, The National Arts Centre, The Canadian Opera Company, The Stratford Festival, and Manitoba Theatre Centre.
---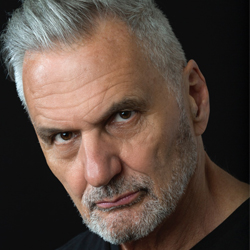 Morris Panych. A well-known Playwright and Director for nearly four decades, Morris Panych's plays have garnered countless awards including two Governor General's Literary Awards, fourteen Jessie Richardson Awards and five Dora Mavor Moore Awards. Productions of the much-lauded VIGIL, Seven Stories, Girl In The Goldfish Bowl, Gordon, The Shoplifters, and Lawrence and Holloman have been mounted throughout Canada, the US, Europe, Asia, Australia, and New Zealand.  Newer works include Trap Door, Picture This, Sextet, and The Waiting Room. His newest work This London Life will premiere at The Grand Theatre in London, Ontario in the fall of 2019. An original wordless production of The Overcoat toured worldwide to great acclaim and its film version, which Mr. Panych also directed, won an honourable mention at the Prix Italia. The opera version of the work premiered in Toronto in 2018. Mr. Panych has directed over 100 productions across Canada and the US including many of his own works as well as numerous operas including The Overcoat (Canadian Stage/Vancouver Opera), Macbeth and The Barber Of Seville (Pacific Opera Victoria), and Threepenny Opera and Susannah (Vancouver Opera). He is the recipient of the Lifetime & Honorary Membership Award from the Playwright Guild of Canada.
---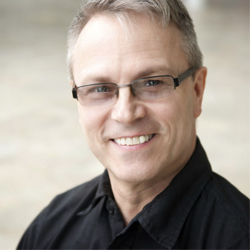 Jerry Etienne is a professional actor/director/artistic director for more than 35 years, Jerry has worked for theatre companies across Canada. He was Artistic Director at The Atlantic Theatre Festival from 1998 – 2004 and at Theatre Newfoundland Labrador (TNL) from 1991 – '97. He was a part of The Stephenville Theatre Festival in the mid-1980s and Rising Tide Theatre's Trinity Festival in the late 1990s. He is currently chair of the Theatre Program at Grenfell Campus, Memorial University.
---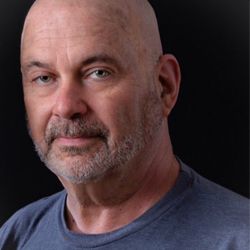 Ken MacDonald is a multi-award winning set designer with a degree in Art Education from the University of British Columbia. He has been designing for over 40 years and is featured in the book Scenography in Canada by Natalie Rewa. Ken has designed across Canada and the States and has created over 100 theatre productions with his partner playwright /director Morris Panych.
---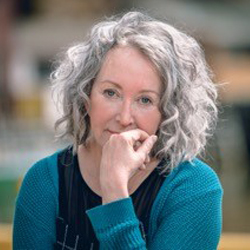 Berni Stapleton is a Newfoundland- Labrador writer and performer of unique distinction. Her play The Pope and Princess Di was just listed on the Playwrights Guild of Canada Sure Fire List of top 23 plays from female playwrights in Canada. She is the recipient of the 2018 Arts and Letters best dramatic script for her one-woman play Dolly. She is one of the featured performers in the acclaimed Artistic Fraud production of Between Breaths. www.bernistapleton.com.
---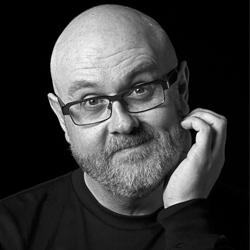 Robert Chafe has worked in theatre, dance, opera, radio, fiction, and film. His stage plays have been seen in Canada, the United Kingdom, Australia and in the United States. He has been shortlisted twice for the Governor General's Literary Award for Drama and won in 2010. He is the playwright and Artistic Director of Artistic Fraud of Newfoundland.
---
Schedule at a glance
CLICK HERE for the full schedule with details on each session.
Schedule at a glance
GANDER MUSICAL THEATRE SYMPOSIUM

THURSDAY, SEPTEMBER 12

8:00 pm

Opening Night Concert – artists announced soon!

FRIDAY, SEPTEMBER 13

 

Main Theatre

Gallery

Board Room

Chorus Room

9:30 am - 11:30 am

Designing Come From Away: From Gander to Down Under

Presenter: Howell Binkley

 

Songwriting

Presenter: Leslie Arden

 

 

Razzle Dazzle, Legal Aspects of Theatre

Presenter: Michael Rubinoff

Youth Series -  Storytelling Through Improvisation

Presenter: Ashley Botting

 

12:00 pm

Lunch Break

1:30 - 3:30 pm

Theatrical Sound Design and Mixing

Presenter: Tony Meola

 

Costume Design

Presenter: Charles Schoonmaker

 

Producing New Musicals

Presenter: Sue Frost

 

Youth Series – Character Development Through Improvisation

Presenter: Ashley Botting

3:45 - 5:00 pm

Networking

6:00 pm

Supper

8:00 - 9:30 pm

Evening Showcases

SATURDAY, SEPTEMBER 14

 

Main Theatre

Gallery

Chorus Room

9:30 am - 11:30 am

Stage Management

Presenter: Dianne Woodrow

Get Up and Go: From Concept to Draft

Presenters: Morris Panych, Berni Stapleton and Robert Chafe

Youth Series – Performance Technique

Presenter: Jerry Etienne

 

12:00 pm

Lunch Break

1:15 - 2:45 pm

Set Design

Presenter: Ken MacDonald

Heads Down: Draft Editing

Presenter: Morris Panych

Youth Series: Careers in the Performing Arts

Presenters: Berni Stapleton and Robert Chafe

3:00 - 5:00 pm

Tour of the Town of Gander

6:00 pm

Supper

7:30 pm

Closing Night Party with host Matt Wright, interviews with Sue Frost, Berni Stapleton and Robert Chafe and special musical guest Rum Ragged

SUNDAY, SEPTEMBER 15

10:00 am - 12:00 pm

Strategic Planning for future Symposium
THU
---
Details
TICKETS: To apply to participate in the Gander Musical Theatre Symposium please fill out an application and email it to Erin Barnhardt at ebarnhardt@artsandculturecentre.com. LIMITED SPACES REMAINING! 

DATES:  September 12-15, 2019
TIME: Varies. Please see the schedule for more information
LOCATION:  GANDER, Joseph R. Smallwood Arts & Culture Centre